JIT Containers
JIT Containers is a premier reusable container and pallet sales and leasing service throughout the United States. When the boxed solution shopping cart being used on their old site began to slow them down, JIT called on WRIS to help them improve the functionality and design of their site with some custom design and development.
The graphic design was handled by Boom Creative, which features a fresh look as well as a brand new logo. And the new user-friendly shopping cart, inSTORE developed by WRIS allows customers to browse and order pallets, containers, bins, totes, and carts, list similar used items they want to sell in the classified section, as well as view their order history. In addition, the order processing functionality identifies and configures freight-rate shipping for items that can ship from various locations in the US and Canada on the fly. On the back-end, the Content Manager provides full control of which items ship from which location, and allows JIT to update every area of the site.
In addition, JIT is partnering with WRIS on a custom Search Engine Marketing campaign. The campaign will focus on both Search Engine Optimization and Pay Per Click efforts, ensuring that the new site continues its momentum with as much traffic as possible.
Read the JIT Containers Case Study.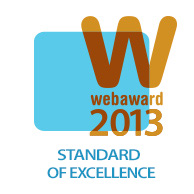 Update: We are proud to announce that the JIT Containers website is the recipient of a 2013 Standard of Excellence WebAward! You can read all about it here.