The City of Medina, Ohio is a picturesque and historic municipality and wanted their website to reflect that. When they partnered with WRIS Web Services it was clear that aesthetics were important but functionality was crucial.
The resulting responsive website ensures that residents and site visitors can access important information from anywhere...at home, in the office, or from their phone. And, the website is backed by the WRIS inCOMMAND Content Management System, which allows the entire Medina team to update all areas of the website quickly and easily. In addition, the WRIS inTEGRATED module allows social media outlets to be updated through the website content manager, improving efficiency.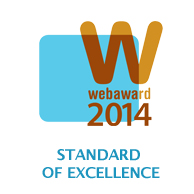 September 2014 Update: It's A Winner! We are happy to report that the City of Medina website has been awarded a 2014 Standard of Excellence WebAward! You can get all the details here.