Blue Sky Green fields partners with companies to make their online store and delivery service of fresh produce available to employees as part of workplace wellness programs. They worked with WRIS Web Services to redesign their site in order to give their customers an enhanced user experience. The result is a fresh, clean design and ecommerce functionality that gives customers access to hundreds of fresh foods, delivered right to their place of work.
The custom-designed site was built on WRIS' proprietary content management system, inCOMMAND which allows Blue Sky greater flexibility in terms of making daily updates or additions to the site. And, as with all WRIS designed websites, this site was built using industry best practices for search engine optimization.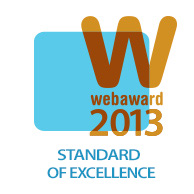 Update: We are pleased to announce the Blue Sky Green Fields website has won a 2013 Standard of Excellence WebAward! You can read more about it here.