The Importance of Branding
---
You've started a new business and need a new logo for your brand. Or you may have already seen success, but never bothered to brand yourself. Simply stated, your logo helps to further your brand identity. That identity sets the tone for the look and feel of your first impression. It's a way for you to set yourself apart from the competition and become memorable.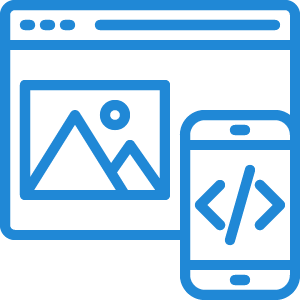 Benefits of Brand Identity
---
Identifies and differentiates you from your competition
Helps develop and convey a personality of your company, a product or position in the marketplace.
Creates consistency which should bring in revenue and make product roll-outs more successful. It also helps build loyalty with your customer base.
Creates value which, while difficult to quantify, affects every aspect of your business from what you do, to how you do it. A successful brand can be one of the company's most valuable assets.
Naturally, the best place to start is a Logo.

Discovery Call
---
We start by asking the client about their business, their target audience, their industry, and any other relevant information that could help us in the design process. During this conversation, we will get to know the clients unique story and what makes them stand apart from their competitors. This helps our brand designer get a better understanding of the client's needs, goals, and personal style preference.
Research
---
Our brand designer then conducts research on the industry and the client's competitors to identify trends and styles that could help in the design process. This allows the designer to create a unique and effective branding solution for the client. This includes creating a visual style board that includes color palettes, font options, style, and layout inspiration that will be used to narrow down ideas for the next phase.

Concept Development
---
Concept Development: Based on the information gathered during the discovery and research phases, the brand designer will start developing concepts for the brand. The designer presents these concepts to the client for feedback and together they choose a logo to refine.
Refinement
---
The brand designer then works with the client to refine the chosen concept. This may involve tweaking the design, selecting colors, and finalizing typography. The designer may also create mockups of the logo to show the client how it will look in various settings.

Finalization
---
Once the client approves the final design, the designer creates all the necessary files and assets, including logos, typography, and color palettes. The designer may also provide guidelines for using the brand elements to ensure consistency across all mediums.
Implementation
---
The client can now implement the brand across various mediums, such as their website, social media channels, marketing materials, and packaging. The brand designer may provide guidance or assistance during this process to ensure that the brand is used effectively and consistently.

Click here to read more about Brand Identity