In a Cabin in the Woods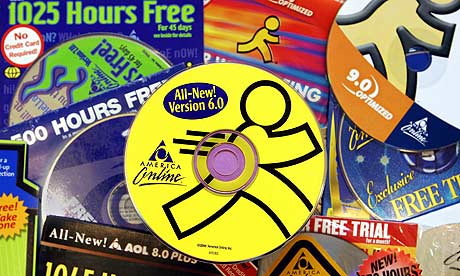 In 1996, America Online was blanketing the nation with startup disks and CDs in an effort to dominate the emerging Internet-access market. At the same time, Charlie Meyers was working as a quality control supervisor for a Northeast Ohio medical device manufacturing firm. He'd been following the development of the Internet ever since he'd first seen an AOL chat room while visiting friends in Pittsburgh in 1995, and later, email, while visiting his sister at college. He was intrigued by the business possibilities, so he and a colleague were tasked with getting the company connected to the Internet.
Convinced that the future was online, Charlie and his colleague went on to launch Western Reserve Internet Services in their spare time. Among their first ventures was a partnership with a Northeast Ohio ISP, Cyberdrive. WRIS bought dial-up access from Cyberdrive and resold it to consumers and businesses.
Business was promising enough that on January 2, 1997, Charlie left his day job to run WRIS full-time, out of a log cabin that he rented from his parents in Newbury, Ohio.By summer he had bought out his partner; by fall he relocated to a proper office, sharing space with an ISP; and before the end of the year he hired a programmer, so he could focus on sales and business development.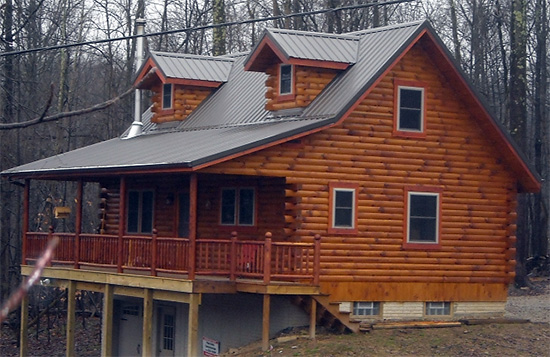 In 1998-99 WRIS took on another programmer, and Charlie's sister, Mallory Taylor, joined as a graphic designer. With this team WRIS was able to build "real" web sites, as Charlie puts it now, hosted on the company's own server, in a shared office in Solon.
This is when the streets ran green with venture capital, even in Ohio. "We were getting approached all the time by people with crazy ideas," Charlie recalls. One that wasn't crazy, just ahead of its time, was called FamilyBuzz.com. The site helped families stay in touch, through photo sharing, online chat and calendars for scheduling get-togethers — some of the basic functions of what we now call social media. WRIS built the site, and stayed involved with the project until the founders sold it around 2006.
In '99 and into 2000, "things were really cranking," Charlie says. Charlie networked relentlessly and rounded up new clients at events like The KnowShow, a graphic arts trade show in downtown Cleveland. At the time there weren't many web companies attending, and WRIS picked up a lot of new clients. The staff expanded to four, and the holiday parties with live bands — Mothertrain was a staff favorite — grew into memorable celebrations of strong year-over-year growth.
WRIS built the web site for the 2000 U.S. Figure Skating Nationals in Cleveland. Immediately after each event USFS emailed results to WRIS, which updated the web site. This was novel at the time and not easily accomplished, but the project was a success. "It was definitely cutting edge for Cleveland," Charlie recalls.
Disaster struck later that year — the server crashed while Charlie was in Oregon on a long-overdue vacation. So instead of relaxing he spent most of the week rebuilding sites via a torturously slow dial-up connection. It was a long time before he could laugh about that.
Like virtually every other tech company, WRIS faced difficult choices in the post-dotcom-bubble and post-9-11 years, the early to mid-2000s. There were departures and layoffs, and design work was outsourced to freelancers. But this is also when WRIS began to transition into the business it is today. Working with OLI Interactive, WRIS began focusing on the backends of web sites, developing better content management systems and giving clients more direct control.
Over time, Charlie saw that software solutions weren't enough. As search-engine optimization (SEO), social media marketing and content marketing rose from novelties to essential elements of an online presence, he added those services to the mix. Today WRIS offers sophisticated hosting, web and ecommerce options, backed up by a state-of-the-art support-ticket system, to a wide range of large and small businesses, non-profits and schools.
WRIS is a veteran in an industry that changes more in a year than most do in a decade. "Certain things hit you like a freight train," says Charlie. "It's all about adapting."