WRIS loves to talk about our clients, but being a Cleveland based company with Cleveland born leadership, we're also excited about local businesses doing cool things. We're going to try to highlight more and more of these as the year goes on, but we're going to start with our friends at Great Lakes Growers.
GLG is based in Burton, Ohio, 34 miles east of downtown Cleveland, in eastern Geauga County. They are a grower of lettuces and herbs, and supply to both the food service (restaurant) industry, and large chain grocery stores throughout the Great Lakes region. In existence only a few years, they have quickly grown from a 300 sq. ft. facility to a 55,000 sq. ft. facility, and they offer the cleanest local produce available.
How do they keep their products so 'clean'? Through hydroponics, which is generally defined as the practice of growing plants without the use of soil. Fertilizer is dissolved in water and delivered to plants. This allows the company to ensure a proper mixture of the necessary nutrients, as well as fertilizers that are free of any outside contaminants.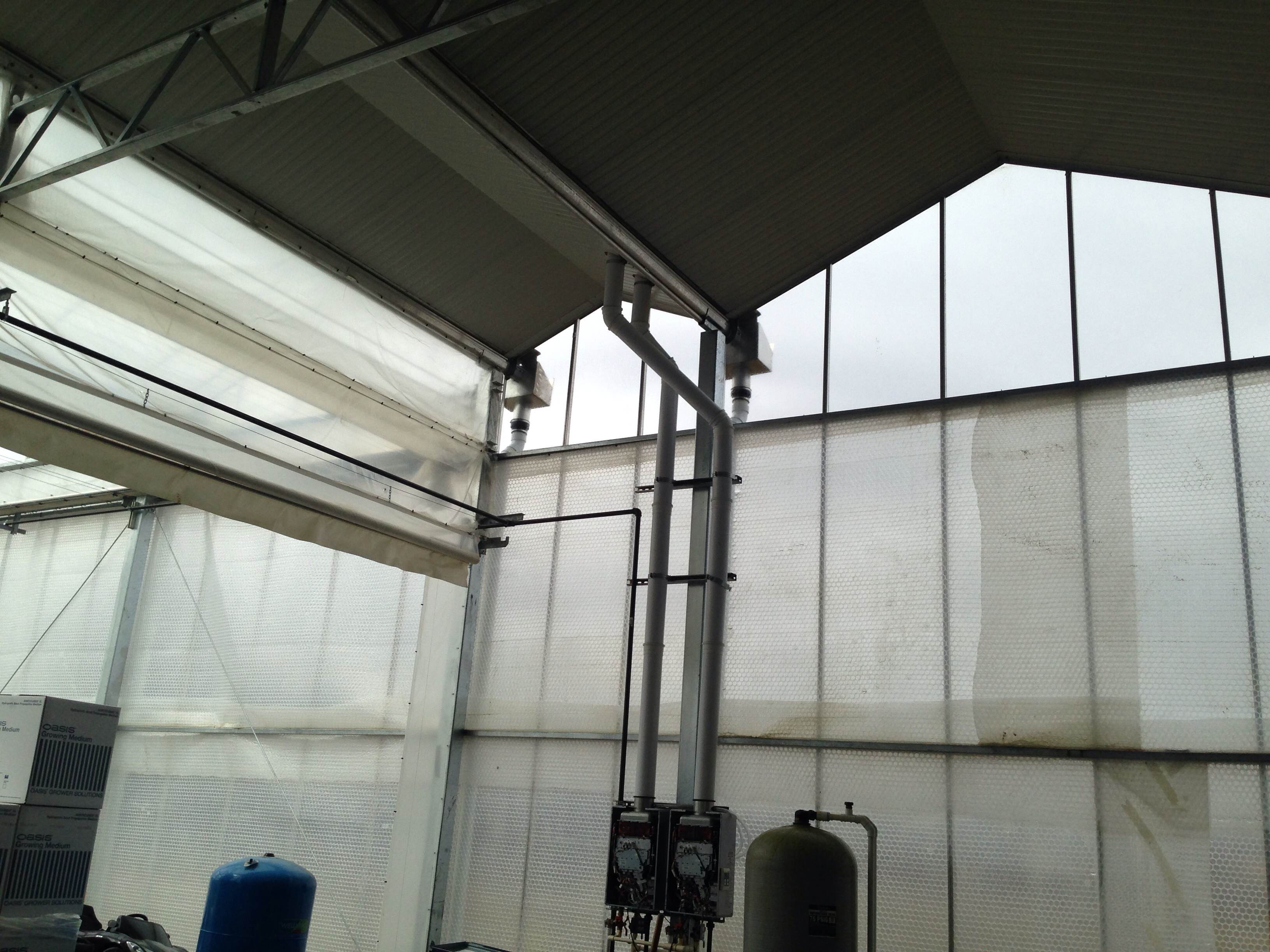 The process starts and ends with water; in this case, the Great Lakes facility has a glass roof consisting of peaks and valleys, with a gutter system which collects all the rain that falls. The gutter system funnels the rainwater into a man made pond, with the pond surface being five feet below ground level. This prevents any contaminants (adjacent field fertilizer runoff, etc.) from getting into the water. From the holding pond, water is pumped into the greenhouse, and through a system which adds the proper amounts of nutrients.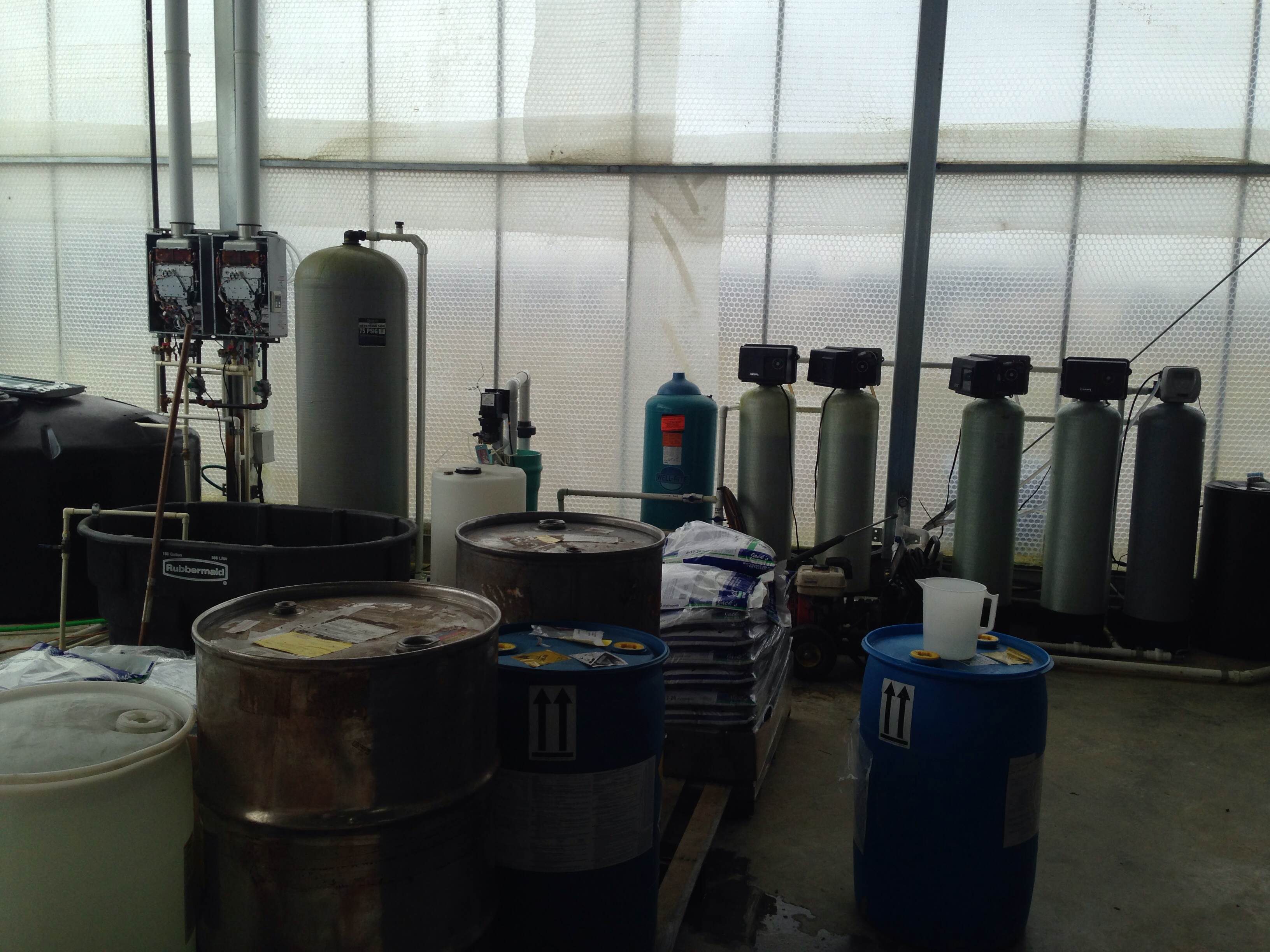 The seeds start their journey in a corner of the facility, where they are placed in small pieces of Oasis growing media and watered by hand. As the plants grow larger, they are moved into the hydroponic system, which takes up most of the 55,000 sq. ft. facility.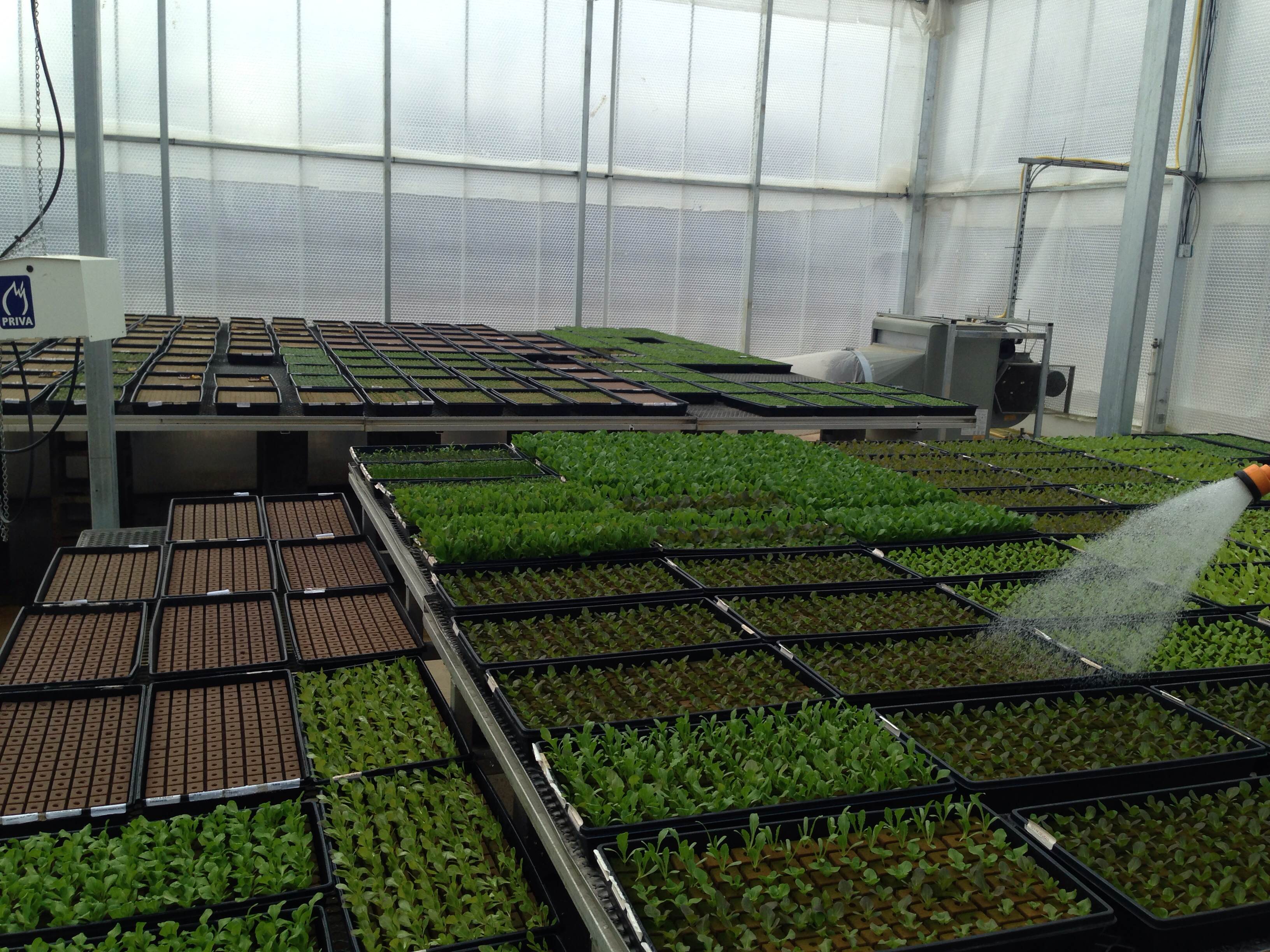 As the plants grow, they are moved through the facility in an automated system. The greenhouse consists of fans, lights, curtains, and water treatment controlled via computer, with human oversight to make sure that the proper amounts of light, water, heat, and nutrients are delivered to the plants. Out of every 60 seconds, each plant receives a 15 second burst of nutrient-rich water, to help it continue through its 6-9 week growth cycle, depending on variety and time of year.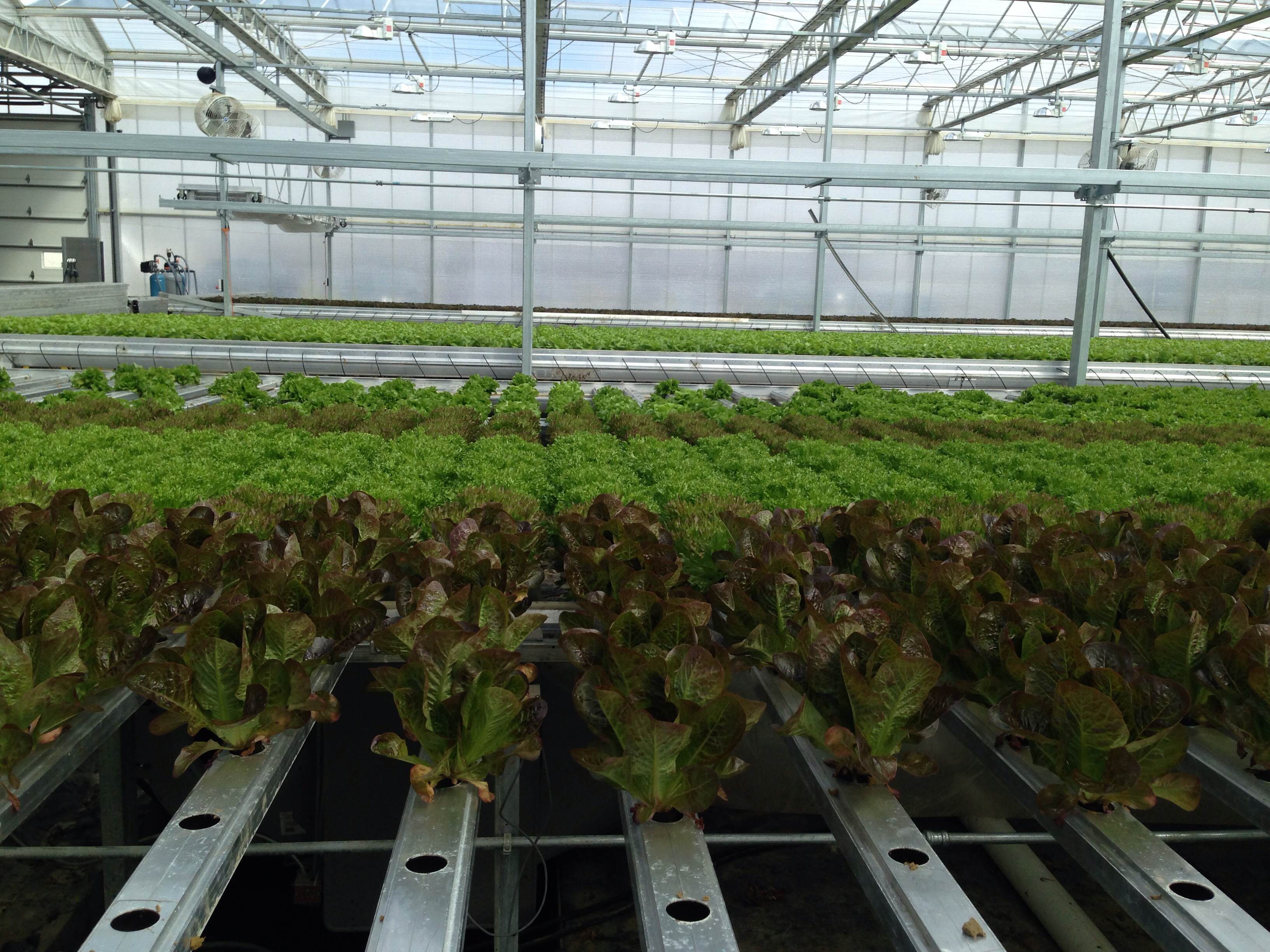 Upon reaching the end of the process, they are ready to be harvested and delivered to grocers and restaurants throughout the Great Lakes region. Unlike other types of farming in which the plant is separated from its roots, Great Lakes Growers leaves the root system intact. This leads to a longer shelf life (up to two weeks) and a fresher product.
Great Lakes Growers looks forward to continued growth and expansion. That said, they're not looking to be the number one producer of lettuce in The U.S. Their goal is to be number one in the Great Lakes region. By restricting their geography, they guarantee fresh product; what would you rather have…lettuce that's been on a truck for days from California or Mexico, or lettuce fresh from your 'backyard', harvested and delivered in a day or two?