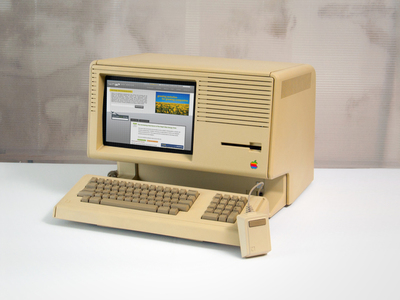 When is the last time you changed the look of your website? Or made some serious content updates? If you can't remember, it's been too long.
You've likely heard ad nauseum how Google looks favorably upon consistent, legitimate updates to your website resulting in improved ranking. That's still true. But what about how it affects your customers?
Your organization's logo and branding may change, which would make it a good time to update your site. But what if your company's look hasn't changed? Should your site also retain the same look and feel? Maybe. But just like brick and mortar signage wears out and needs refreshing, so does your online presence.
Try this. Go to the Wayback Machine and type in your website's URL. Check out some of the snapshots of your site. When was the last time it changed? Even a little? If you're going back years, then it's probably time to consider some sort of refresh.
If you are happy with your site's performance (people are doing what you want them to do on your site, be it browse, purchase, contact you, etc.), then no need to fix what isn't broken. But what about the design? Has it remained unchanged for too long? Eventually, having a dated-looking site is going to reflect on you as an organization...implying that you really don't care about your site. And if you don't care, why should your customers?
If you generally like your site's look, you don't necessarily need a complete redesign. Why not just update the images you are using? Maybe switch out some of the styles that are in place? Incorporate the social media that you are now undoubtedly using? Nothing major, just little tweaks that dust off the cobwebs and breathe new life into your site. If you have a content management system, you might be able to do many of these updates yourself. If not? Find a trusted web developer who can help you make the changes you need and nothing more.
On the other hand, you might realize that you DO need a complete graphic redesign. But that doesn't mean you have to overhaul your entire site. It's easier now more than ever to basically give your site a new paint job without having to crack the hood (maybe only slightly lift it ajar). So it still works the same, just looks energized. Like saying a little 'Thank You' to your customers because you've given them something new to experience.
And then sometimes after really considering your options, you decide to take the plunge and build a new site from the ground up. It's a brave move, but sometimes it is necessary and almost always comes with some serious rewards. There are development platforms and design options for every type of budget. The important thing is to find a development partner who can give you more than one option and is willing to work with you to make sure you -- and your customers -- end up with the website you deserve.