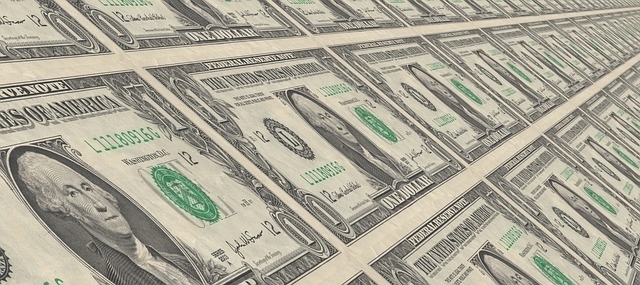 In general, a website is an investment. No matter what your budget is, you want to make sure you get as much from your website as possible. Obviously, you need a presence on the web because, well, you just do. So if you have to be online, don't you want to do as much with that as possible?
The Yellow Pages
Having a website gives you presence in the biggest phone book there is...the web. If people are looking for you...whether by what you do, what you offer, or actually by name...make sure they can find you. And make sure they can do it from their desktop, their laptop, their tablet, or their phone. In other words, make sure your site is responsive (mobile-friendly).
Similarly, make sure they can find you as close to the top of the page as possible. Think about it...why are there so many companies that start with AAA, or A1, or something A related? (AAA Garbage Collection, really?) It was because in days past that got you to the top of the page at the beginning of the book. Now, though, if you want to do that you don't need AAA, you need SEO. So you want to have your site developed with SEO in mind...best practices are important when trying to climb your way to the top of the search engine results.
Identity Branding
Do you offer tax services? Are you a doctor's office? Or maybe you are an educational institution. Whatever you do, the people who visit your site are interested in it. Which means there are certain preconceived expectations as to what your organization, your branding, and yes, your website will look like. Just as you don't normally see a lawyer in the courtroom with a nose ring (not that there's anything wrong with that), you don't expect a legal firm's website to include neon colors and a bubble font. All of that to say that your website should reflect your company...its branding, tone and general message. Whether that means you leverage your current identity to create your website or vice-versa, they should be cohesive.
Rolodex
Remember those? Those spinny things that housed all of your contacts in a nice, neat 3.5x2 format? Well, even though they are not the hottest desk accessory anymore, their purpose is still pretty important. Gathering contacts, whether it be for sales, information, networking, or something else, is vital to a successful business. When you meet someone in person, you tend to share a handshake and exchange business cards. If you are using your website as an introduction, and you share your information, why not allow it to also collect your visitor's information? Make it an easy and inviting experience for the visitor to share their contact info so you can not only respond to them, but also have their information on file.
Brick & Mortar
If your business includes product sales, chances are customers come to your site to find out about those products. If it makes sense for your site to offer ecommerce, create a user-friendly experience that encourages them to 'add to cart' and 'checkout' anytime, anywhere. (Because come on, who doesn't love to place an order from the comfort of their own living room at 2:33 a.m.?) But even if you don't offer online ordering, you can at least provide as much information on your product offerings as possible. Pretend your website is an actual brick and mortar store. There, customers can look at, pick up, and compare your products. Give your online customers that same experience by including adequate photos, complete information, and where applicable, pricing.
A Valuable Resource
No matter why people visit your site, chances are it's good news if they want to come back. So think of all the different ways your site can help your customer -- and your business -- and implement as many as make sense now, or in the future. If you are successful, your initial investment can end up paying you back in spades (or unique visits) in no time.