Mill Distributors provides quality interior design products and services to the hospitality, healthcare, commercial, higher education, restaurant, and country club industries, as well as many government institutions. A main focus of their website redesign project was to highlight their high-caliber work and provide targeted ordering capabilities for their clients.
Right from the homepage, the website highlights some of the beautiful results of the company's offerings. From there the site visitor has access to information on all of the many products and services Mill Distributors offers. Furthermore, customers from a specific industry can easily click directly into the appropriate segment of products specifically featured for their market.
Once a customer is logged in, they have the ability to order products for any of their designated locations, with everything already assigned and priced appropriately. And because the site is responsive, customers can place an order from their office or mobile device, if they are on the road.
With such a huge product inventory, it was important that Mill Distributors have complete control over the display and organization of every product. And the back-end ecommerce section allows them to also maintain an organized structure to all the incoming and outgoing orders placed.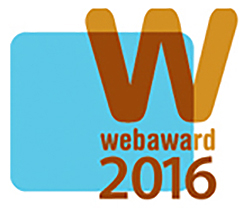 We are pleased to announce that the Mill Distributors website has been awarded a
2016 WebAward in the category of B2B Standard of Excellence!