WRIS Web Services is excited to announce that 2 of our clients have just won in the 2013 WebAward competition. Blue Sky Green Fields received a Food Industry Standard of Excellence, and JIT Containers received a B2B Standard of Excellence. We couldn't be more proud!
Blue Sky Green Fields is an online retailer specializing in healthy and organic produce and food. There is no longer an excuse for not eating healthy because Blue Sky Green Fields brings it right to you...at work! They partner with companies or groups with no membership or contracts allowing employees (or members) to simply register under their employer on the website and order as often or as little as they would like with no minimum purchase amounts, year-round. It's much like grocery shopping, but online and with free shipping. When we partnered with them on a new website, we achieved the following goals: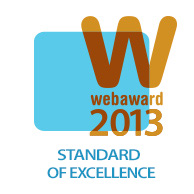 Redesigned the existing online infrastructure with a more cohesive, streamlined approach
Designed a new website and logo, offering an enhanced user experience and fresh rebranding
Built order management and tracking into the site for both the customer and BSGF's internal operations
Applied SEO strategies to generate more traffic to the BSGF website
Allowed for further customization for BSGF's ever-changing product offerings and expanding customer base
And as if the soaring sales since the launch of the new site weren't proof enough of its success, now they have a WebAward to prove it! Congratulations! See the Case Study.
JIT Containers, Inc. is a premier reusable container and pallet sales and leasing service throughout the United States. With more than 30 years of experience in the corrugated container industry, JIT Containers offers both sales and leasing options with a wealth of knowledge behind every product they supply. When we started working with JIT, they wanted a redesigned website to better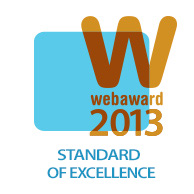 reflect their commitment to being a green company. We not only redesigned their site to include a robust Content Management System that allows them to easily manage their ever-increasing products and customers, but also launched a Search Engine Marketing campaign to further enhance their growing success.
We are happy to report that JIT is experiencing booming sales and continues to look for ways to expand and improve their online presence. Congratulations on the WebAward! View the Case Study.